Foam Party
Home | 3D Video | Laser Artist | News Event | Water Effects | Plasma Effects | Lightning Bolts Display
3D Holographic Display | Interpreter Systems | Silver Projection Screen | Foam Party | Video Files Download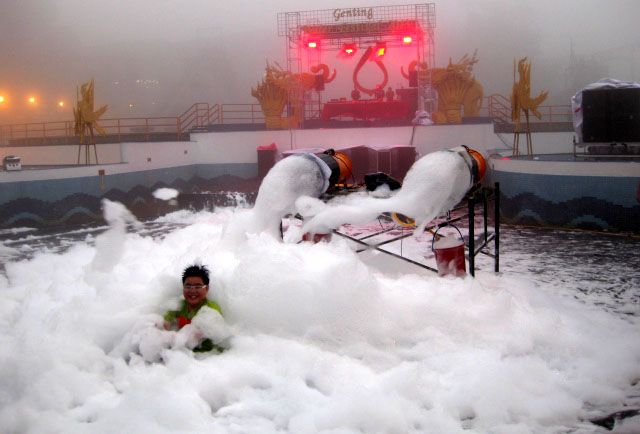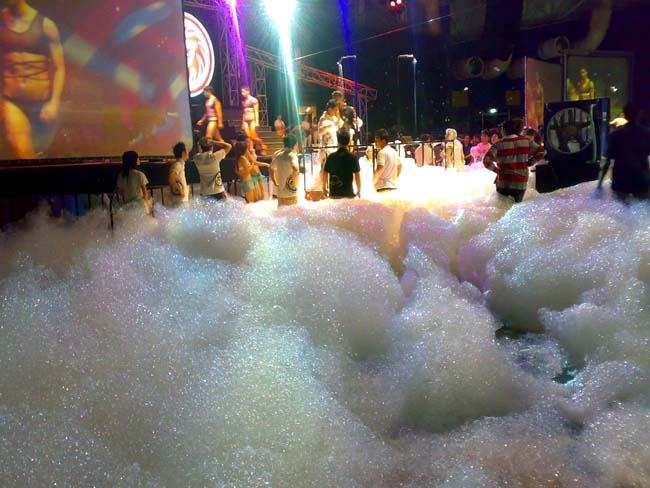 The foam liquid we use is somewhere between 5.5 pH level. Click here to see the pH level chart.
Foam Party for Songkran Festival in Genting
Home | 3D Video | Laser Artist | News Event | Water Effects | Plasma Effects | Lightning Bolts Display
3D Holographic Display | Interpreter Systems | Silver Projection Screen | Foam Party | Video Files Download
Address: No. 22, Jalan 30A/119, Taman Taynton View, Cheras, 56000 Kuala Lumpur, Malaysia. (Location Map)
Phone: (60)3-9133 2177  Fax: (60)3-9133 2179  Email: David Chiang "dcmwrnd@gmail.com" or Keith "keithchiang.kl@gmail.com"
Amateur Radio Callsign: 9W2DC (Amateur Satellite & Terrestrial)
Click on the icon for android device
The use of pictures, animations or videos from this web site is prohibited.
Copyright © 1997-2019, DCMW R & D SDN BHD (Reg No. 427499-H). All rights reserved.