"Cross Eyed" Viewing
Home | 3D Video | Laser Artist | News Event | Water Effects | Plasma Effects | Lightning Bolts Display | Magnetic Levitation
3D Holographic Display | Interpreter Systems | Silver Projection Screen | Foam Party | Video Files Download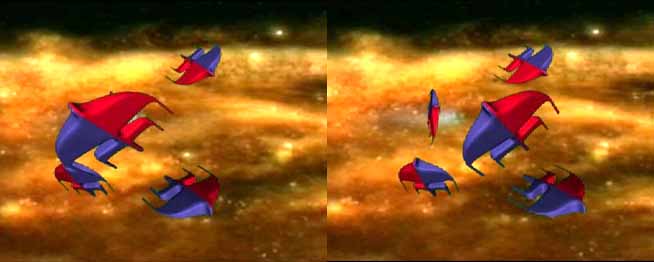 Please call us to arrange for a full color 3D-Video demonstration at our studio
Home | 3D Video | Laser Artist | News Event | Water Effects | Plasma Effects | Lightning Bolts Display | Magnetic Levitation
3D Holographic Display | Interpreter Systems | Silver Projection Screen | Foam Party | Video Files Download
Address: No. BB-01, Permata Residence Condominium, Jalan Suria 7, Taman Suria, 43000 Kajang, Selangor, Malaysia.
Phone: +60-19-3163799 or +60-11-62687668 Email: dcmwrnd@gmail.com or keithchiang.kl@gmail.com"
Amateur Radio Callsign: 9W2DC (Amateur Satellite & Terrestrial)
Click on the icon for android device
The use of pictures, animations or videos from this web site is prohibited.
Copyright © 1997-2020, DCMW R & D SDN BHD (Reg No. 427499-H). All rights reserved.